Your Cannabis community
Together we have formed a collective of proud and passionate cultivators and cannabis enthusiasts who believe in the power of this beautiful plant to provide a better quality of life for individuals and communities alike. A conscious model that supports and connects cultivators, patients, caretakers, artists, artisans and connoisseurs of fine organic cannabis. 
For thousands of years cannabis has been used by ancient cultures around the world for its diverse & profound connective and therapeutic properties.
With a strong future focus, our intention is to preserve passion, through the #consciouscannabis engagements that the Holy Basil framework enables.  Creating access for rural and small scale growers to a fair trade online domestic platform.   
By cooperating collectively, as we do, we are able to grow your legal quota of four plants for you, for your lawful personal use in a private place. Nothing more, nothing less.
Members gain instant access to their share of cannabis from our large selection of organic flowers, oils and other extracts. 
When you're ready to receive your share of the harvest, simply sign up, and log into our Holy Basil community website, and browse our dispensary page to see our current stock. Once you have chosen your share you can check out and pay your contribution towards the harvest of that product.
Your contribution to the Club is for the operational expenses incurred by the Club and the implementing agent, including IT, IP, R&D, logistics, overheads, maintenance and development. On receipt of your contribution, we will arrange a courier on your behalf to collect your harvest from our premises and deliver it to your door.
In joining the Holy Basil community you support a network of rural and small scale canna cultivators and creators. You also gain access to product education and therapeutic knowledge, news, grow tips, social platforms, events, yoga, health and wellness guidance as well as a community of like-hearted individuals. 
We take your privacy seriously. To protect your personal information our systems are fully POPI compliant.
Follow these links for more information on how it's legal or read our about us page to get a feel for our vibe.
Let our members speak for us
MEMBERSHIP BENEFITS
Wellness & Experiential Events
Enjoy access to our exclusive wellness collaborations and Holy Basil Conscious Cannabis Experiential events. Putting the experience back into experiential ;) For further updates or information please follow us on instagram or through our monthly mailers. 
Become a member here!
Massage
Book a massage with our mobile massage therapist, Hope. Have a toke and relax while you enjoy your massage in the privacy of your own home. Hope has more than 20 years experience and will bring her own massage bed, as well as aromatic massage oils specifically designed to accentuate your high.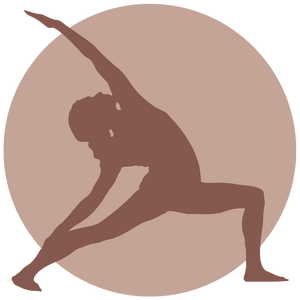 Yoga
Members only online yoga with Therese, our favourite yogi. Join your cannabis community for a yoga session every Tuesday at 6pm from the privacy of your own home. Yoga sessions are relaxed and intended for a light to mild high.